Interactive Home Cooking and Wine Tasting Parties
for the Truly Passionate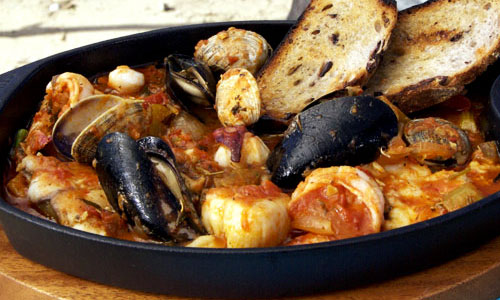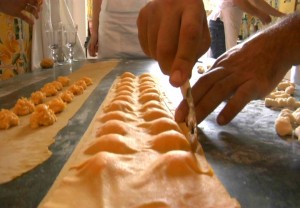 Oh, Sergio! More Pasta
Learn to make Fresh pasta including Gnocchi, Ravioli, Penne and Farfalle plus Special Sauces! Your wine tasting features select regional favorites like Pugliese Rosso, Chianti Riserva and Nero d'Avola. Vivi bene!
Cost per person: $70
Minimum party size: 6
Festa Formaggio!
Learn to make hand-spun Mozzarella fresca-Provolone-Scamorza cheese plus fresh ricotta. This fun culinary party includes incredible antipasti and a fabulous Sicilian wine tasting
Cost per person: $70
Minimum party size: 6
Gluten Free from Italy
Learn the secrets of these GF classics! Creamy Polenta with Sausage and Wild Mushrooms, Seafood Risotto and appetizers Includes wines from Orvieto
Cost per person: $70
Minimum party size: 6
The Isle of Capri
Create three incredibly delectable seafood dishes which include scallops, scampi, calamari, branzino and more! Includes Vino Bianco wine tasting
Cost per person: $85
Minimum party size: 6
Gather your friends and host a party where everyone cooks! You'll enjoy a unique culinary experience and expert instruction, all in the comfort of your own kitchen. Host a party that really sizzles with Chef Franco Contaldo
(You may not be Italian when you arrive... but you will be when you leave!)
Home Cooking Parties are available in the following areas: Chicago and Suburbs*
To reserve a party date/time please contact us
Girls Night In Wine Tasting Party!
Traditional small plates and a great wine tasting all rolled into one Fabulous Party ! Create Crostini garlic bread drizzled with Gorgonzola cream sauce, Bruschetta di Montalcino, Pistachio encrusted Salmon appetizer and more! Includes wines from Venezia and Tuscany
Cost per person: $70 Minimum party size: 6

Book a "Big Night" Party!
Are you a fan of the 1996 Stanley Tucci indie movie
"Big Night"? Then book your very own BIG NIGHT PARTY complete with many of the dishes, music and passion found in this fabulous classic film. Your party includes a Big Night DVD, a Louis Prima CD, Incredible dishes from the movie like Tri-Color Risotto, Tiramisu and of course...Timpano! Chef Franco teaches you how to create an Authentic BIG NIGHT Dinner! all this PLUS a fabulous wine tasting.
Click on the movie poster below for more info!
Alcohol-Free Party options
are also available!
Call for details

* Fuel surcharge may be added based on distance from Naperville, IL
NEW for 2023!
Wines of Italia Dinner
This is a wine lover's dream!
Taste up to 12 of Italy's most famous and fabulous wines, complete with tasting profiles, note cards and producer histories!
Your tasting will be followed by a themed
Italian dinner, all expertly curated and prepared by Chef Franco!
These incredible wines will be available to purchase at discounted prices in conjunction with local wine shops
Cost per person: $70
Minimum party size: 6